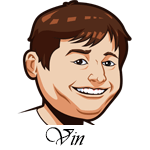 Follow @SBTSportBetting
[Get Exclusive Tips on our Patreon, Ad-Free
]
College football betting tips for September 9th, 2022.
8-5 in Week 1. Plus, a nice 1-0 last night to start Week 2 on Patreon.
Seven college football tips on Patreon, three are below.
Sign-up for Patreon now to get a full month of NFL, college football, and MLB betting tips. Try it for this month free. There will be no charge until October 1st.
We are now posting some of our betting tips exclusively on Patreon, as well as posting exclusive betting tips there. Here is what you get by supporting us on Patreon:
Exclusive betting tips. Not just the tips omitted from these posts, but Vin will also be posting EVERY MLB System play and Graeme does Golf, WNBA, Formula 1, and various non-EPL soccer tips. Football season is just around the corner too. Graeme will be posting NFL and Vin is going to cover college.
Ad-free experience.
Priority e-mails; receive the e-mails as soon as the tips are posted rather than hours later.
Feeling good about supporting two guys who have worked their butts off writing sports tips on here for free for over 10 years. We promise only to spend it on beer and wings at our local sports bars!
Click here to support us on Patreon. Thanks!

Southern Miss vs. Miami Betting Tips:
Not to read too much into a match-up against Bethune-Cookman, whatever that school is, but Miami's offense looks like it is going to be a major threat. They scored at least fourteen in each quarter and will be looking to do the same here.
Southern Miss had a rough first week, a 27-19 overtime loss to Liberty. Keyes threw two interceptions, but the offense was very one dimensional with it being the Frank Gore Jr. show. He had 32 carries plus four passing attempts. Miami should be able to dominate defensively if that is going to be the Southern Miss game plan.
A big number to lay here, but I just don't see how Southern Miss is anywhere near the level of Miami this season.
Miami -25

Missouri vs. Kansas State Betting Tips:


Alabama vs. Texas Betting Tips:
This game reminds me of last week's game between Georgia and Oregon. There is a lot of attention on this game and people are trying to talk themselves into the underdog pulling some sort of upset, but the most likely outcome is that the favorite just whoops them.
Texas will start Quinn Ewers at quarterback and his first pass thrown in this game will be his first pass thrown in a college football game. He is a great prospect and all that, but this is the Alabama defense we're talking about. They are loaded with 5-star prospects and they execute like a pro level defense.
Bryce Young is at quarterback for Bama and he could really shine against this rebuilding Texas defense. He's one of the best in the country and he'll show why that is today.
I don't see what other people in Texas here. All I see is red. (By red I mean Crimson (Tide.))
Alabama -20

Tennessee at Pittsburgh Betting Tips:


Bet Horse Racing – +£21,565.98 profit on £25/pt staking. Click for more details.
(Advertisement but we have tested it out and have been quite impressed with it)
Washington State vs. Wisconsin Betting Tips:


Bet Horse Racing – +£21,565.98 profit on £25/pt staking. Click for more details.
(Advertisement but we have tested it out and have been quite impressed with it)
Kentucky vs. Florida Betting Tips:
This is my game of the weekend and one of the game's with the highest stakes thus far this season.
I loved what I saw from Florida last week and Anthony Richardson looks like an absolute stud, but it was also against a PAC-12 defense. They did not really control him in any way and I think Kentucky can have more success here.
The Wildcats are very good at limiting big plays and they'll need to keep Richardson in the pocket as much as possible to keep the scoring down. He's an oustanding runner, but his passing is yet to be seen. Kentucky will have linebacker Jordan Wright back here which should improve the defense mightily.
I really like Richardson and he has a bright future, but right now I like Will Levis better. He is going to have the ball in his hands a lot this week and can really spread it around to multiple receivers.
Florida won the game on their final possession last week and if they are going to win here they may have to do it again. Everyone is excited about this team, but this is the true test for them.
Kentucky +6

Mississippi State vs. Arizona Betting Tips:


Bet Horse Racing – +£21,565.98 profit on £25/pt staking. Click for more details.
(Advertisement but we have tested it out and have been quite impressed with it)
Follow @SBTSportBetting