Skip to content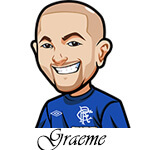 Follow @SBTSportBetting
Hi everyone,
A quick note that I may end up skipping next week's NFL action. We've got a family trip going on next weekend and I'll be away.
Hopefully not though. Not just for writing for you guys – but I do this for my own bets etc as it helps me think things out. I also feel if I miss a week, it messes up the flow of things for me. We'll see how it goes.
With that let's look at the early games taking place in the NFL this weekend. This weekend is a bit more balanced in terms of early games versus late games which is nice.
Panthers vs Falcons:
Falcons are 2.5 point dogs here. They're coming off that tough loss to the Bucs. Panthers had a horrible loss to the Dolphins last week.
On paper, Newton could eat this defense up. But until he steps up, I feel good backing against him. In saying that, Ryan might have trouble with this defense. Ryawn and Gage are doing well together though.
If Newton steps up so be it but from what we've seen so far, I'm fine backing Falcons +2.5.
Browns vs Ravens:
Ravens are 3 point underdogs. They look like a disaster. I just don't know what is going on with this offense. Browns had a nice rest. Chubb and Hunt both playing. I like this spot for the Browns. Browns -3 as I think the coaching will be better here and they will utilize Chubb and Hunt better. Last time against the Ravens was just brutal but they have to have learned about that and planned for it.
Washington vs Cowboys:
Cowboys are -4.5 point favourites here. The Washington defense is slightly better but still really struggling. On paper, Dallas rock Washington hard. But there are games that often make me wary and this is one of them. My gut says Washington pull off an upset here. On paper BTW I'd have Cowboys at -7.5 myself. But I feel this one will be much closer and potential upset.

Titans vs Jaguars:
Jaguars are 8.5 point dogs here. Titans coming off that Patriots loss….and that Texans loss. Unbackable team right now. If they have Julio Jones back tehn maybe but they are missing AJB obviously. No bet here.
Chiefs vs Raiders:
Chiefs 10 point favourites here. You have to feel Chiefs will win but can they cover the spread? Well they did blitz them 41-14 back in mid-November.
Raiders – that Cowboys result is still in my mind. Damn they were good there. The Washington loss last week was tough. One could say in that early Chiefs game they were still adjusting to life without Ruggs.
Darren Waller out again. Moreau hasn't been too great. This is a razor thin one. Strong lean on the Chiefs as their defense is stepping up – I think this is a gamble but i'll probably bet Chiefs -10 here.
Jets vs Saints:
Saints just 5.5 point favourites here against the Jets. Saints didn't do too badly last week with Hill having that finger injury, and the Cowboys being decent. Jets just got rolled over by the Eagles.
Hill is able to rush as well. Zach Wilson certainly looked better which was nice to see for him. Kamara could be back for Saints too which would be nice.
Happy to back Saints -5.5 here and the running game of Kamara and Hill should carry them to victory and to cover the point spread.
Texans vs Seahawks:
Seahawks are -8.5. Still can't believe they beat the 49ers last week. Now they go up against a Texans team missing Tyrod Taylor. I'll be honest I don't have a lot of confidence in the Seahawks offense – I really didn't think they were that great or dynamic last week.
I do like seeing the progression of Metcalf as he is bouncing back a bit. Then you have Lockett as a weapon. Texans really shouldn't be able to stop them so even though I don't love the Seahawks, they have to look at this as a confidence building dominant win. Seahawks -8.5.

Follow @SBTSportBetting
{"id":null,"mode":"form","open_style":"in_place","currency_code":"USD","currency_symbol":"$","currency_type":"decimal","blank_flag_url":"https://www.sportsbettingtips.org/wp-content/plugins/tip-jar-wp//assets/images/flags/blank.gif","flag_sprite_url":"https://www.sportsbettingtips.org/wp-content/plugins/tip-jar-wp//assets/images/flags/flags.png","default_amount":500,"top_media_type":"none","featured_image_url":false,"featured_embed":"","header_media":null,"file_download_attachment_data":null,"recurring_options_enabled":true,"recurring_options":{"never":{"selected":true,"after_output":"One time only"},"weekly":{"selected":false,"after_output":"Every week"},"monthly":{"selected":false,"after_output":"Every month"},"yearly":{"selected":false,"after_output":"Every year"}},"strings":{"current_user_email":"","current_user_name":"","link_text":"Leave a tip","complete_payment_button_error_text":"Check info and try again","payment_verb":"Pay","payment_request_label":"Vin & Graeme's Betting Tips","form_has_an_error":"Please check and fix the errors above","general_server_error":"Something isn't working right at the moment. Please try again.","form_title":"Vin & Graeme's Betting Tips","form_subtitle":null,"currency_search_text":"Country or Currency here","other_payment_option":"Other payment option","manage_payments_button_text":"Manage your payments","thank_you_message":"Thank you so much. Seriously – you have no idea how much we appreciate it.","payment_confirmation_title":"Vin & Graeme's Betting Tips","receipt_title":"Your Receipt","print_receipt":"Print Receipt","email_receipt":"Email Receipt","email_receipt_sending":"Sending receipt…","email_receipt_success":"Email receipt successfully sent","email_receipt_failed":"Email receipt failed to send. Please try again.","receipt_payee":"Paid to","receipt_statement_descriptor":"This will show up on your statement as","receipt_date":"Date","receipt_transaction_id":"Transaction ID","receipt_transaction_amount":"Amount","refund_payer":"Refund from","login":"Log in to manage your payments","manage_payments":"Manage Payments","transactions_title":"Your Transactions","transaction_title":"Transaction Receipt","transaction_period":"Plan Period","arrangements_title":"Your Plans","arrangement_title":"Manage Plan","arrangement_details":"Plan Details","arrangement_id_title":"Plan ID","arrangement_payment_method_title":"Payment Method","arrangement_amount_title":"Plan Amount","arrangement_renewal_title":"Next renewal date","arrangement_action_cancel":"Cancel Plan","arrangement_action_cant_cancel":"Cancelling is currently not available.","arrangement_action_cancel_double":"Are you sure you'd like to cancel?","arrangement_cancelling":"Cancelling Plan…","arrangement_cancelled":"Plan Cancelled","arrangement_failed_to_cancel":"Failed to cancel plan","back_to_plans":"u2190 Back to Plans","update_payment_method_verb":"Update","sca_auth_description":"Your have a pending renewal payment which requires authorization.","sca_auth_verb":"Authorize renewal payment","sca_authing_verb":"Authorizing payment","sca_authed_verb":"Payment successfully authorized!","sca_auth_failed":"Unable to authorize! Please try again.","login_button_text":"Log in","login_form_has_an_error":"Please check and fix the errors above","uppercase_search":"Search","lowercase_search":"search","uppercase_page":"Page","lowercase_page":"page","uppercase_items":"Items","lowercase_items":"items","uppercase_per":"Per","lowercase_per":"per","uppercase_of":"Of","lowercase_of":"of","back":"Back to plans","zip_code_placeholder":"Zip/Postal Code","download_file_button_text":"Download File","input_field_instructions":{"tip_amount":{"placeholder_text":"Enter the amount you wish to tip:","initial":{"instruction_type":"normal","instruction_message":"Enter the amount you wish to tip:"},"empty":{"instruction_type":"error","instruction_message":"Enter the amount you wish to tip:"},"invalid_curency":{"instruction_type":"error","instruction_message":"Enter the amount you wish to tip:"}},"recurring":{"placeholder_text":"Recurring","initial":{"instruction_type":"normal","instruction_message":"How often would you like to give this?"},"success":{"instruction_type":"success","instruction_message":"How often would you like to give this?"},"empty":{"instruction_type":"error","instruction_message":"How often would you like to give this?"}},"name":{"placeholder_text":"Name on Credit Card","initial":{"instruction_type":"normal","instruction_message":"Enter the name on your card."},"success":{"instruction_type":"success","instruction_message":"Enter the name on your card."},"empty":{"instruction_type":"error","instruction_message":"Please enter the name on your card."}},"privacy_policy":{"terms_title":"Terms and conditions","terms_body":null,"terms_show_text":"View Terms","terms_hide_text":"Hide Terms","initial":{"instruction_type":"normal","instruction_message":"I agree to the terms."},"unchecked":{"instruction_type":"error","instruction_message":"Please agree to the terms."},"checked":{"instruction_type":"success","instruction_message":"I agree to the terms."}},"email":{"placeholder_text":"Your email address","initial":{"instruction_type":"normal","instruction_message":"Enter your email address"},"success":{"instruction_type":"success","instruction_message":"Enter your email address"},"blank":{"instruction_type":"error","instruction_message":"Enter your email address"},"not_an_email_address":{"instruction_type":"error","instruction_message":"Make sure you have entered a valid email address"}},"note_with_tip":{"placeholder_text":"Your note here…","initial":{"instruction_type":"normal","instruction_message":"Attach a note to your tip (optional)"},"empty":{"instruction_type":"normal","instruction_message":"Attach a note to your tip (optional)"},"not_empty_initial":{"instruction_type":"normal","instruction_message":"Attach a note to your tip (optional)"},"saving":{"instruction_type":"normal","instruction_message":"Saving note…"},"success":{"instruction_type":"success","instruction_message":"Note successfully saved!"},"error":{"instruction_type":"error","instruction_message":"Unable to save note note at this time. Please try again."}},"email_for_login_code":{"placeholder_text":"Your email address","initial":{"instruction_type":"normal","instruction_message":"Enter your email to log in."},"success":{"instruction_type":"success","instruction_message":"Enter your email to log in."},"blank":{"instruction_type":"error","instruction_message":"Enter your email to log in."},"empty":{"instruction_type":"error","instruction_message":"Enter your email to log in."}},"login_code":{"initial":{"instruction_type":"normal","instruction_message":"Check your email and enter the login code."},"success":{"instruction_type":"success","instruction_message":"Check your email and enter the login code."},"blank":{"instruction_type":"error","instruction_message":"Check your email and enter the login code."},"empty":{"instruction_type":"error","instruction_message":"Check your email and enter the login code."}},"stripe_all_in_one":{"initial":{"instruction_type":"normal","instruction_message":"Enter your credit card details here."},"empty":{"instruction_type":"error","instruction_message":"Enter your credit card details here."},"success":{"instruction_type":"normal","instruction_message":"Enter your credit card details here."},"invalid_number":{"instruction_type":"error","instruction_message":"The card number is not a valid credit card number."},"invalid_expiry_month":{"instruction_type":"error","instruction_message":"The card's expiration month is invalid."},"invalid_expiry_year":{"instruction_type":"error","instruction_message":"The card's expiration year is invalid."},"invalid_cvc":{"instruction_type":"error","instruction_message":"The card's security code is invalid."},"incorrect_number":{"instruction_type":"error","instruction_message":"The card number is incorrect."},"incomplete_number":{"instruction_type":"error","instruction_message":"The card number is incomplete."},"incomplete_cvc":{"instruction_type":"error","instruction_message":"The card's security code is incomplete."},"incomplete_expiry":{"instruction_type":"error","instruction_message":"The card's expiration date is incomplete."},"incomplete_zip":{"instruction_type":"error","instruction_message":"The card's zip code is incomplete."},"expired_card":{"instruction_type":"error","instruction_message":"The card has expired."},"incorrect_cvc":{"instruction_type":"error","instruction_message":"The card's security code is incorrect."},"incorrect_zip":{"instruction_type":"error","instruction_message":"The card's zip code failed validation."},"invalid_expiry_year_past":{"instruction_type":"error","instruction_message":"The card's expiration year is in the past"},"card_declined":{"instruction_type":"error","instruction_message":"The card was declined."},"missing":{"instruction_type":"error","instruction_message":"There is no card on a customer that is being charged."},"processing_error":{"instruction_type":"error","instruction_message":"An error occurred while processing the card."},"invalid_request_error":{"instruction_type":"error","instruction_message":"Unable to process this payment, please try again or use alternative method."},"invalid_sofort_country":{"instruction_type":"error","instruction_message":"The billing country is not accepted by SOFORT. Please try another country."}}}},"fetched_oembed_html":false}
{"date_format":"F j, Y","time_format":"g:i a","wordpress_permalink_only":"https://www.sportsbettingtips.org/tips/nfl-week-14-2021-early-game-bets/","all_default_visual_states":"inherit","modal_visual_state":false,"user_is_logged_in":false,"stripe_api_key":"pk_live_51H5Fn9KYLZk4L9wUVe3FWZssnH1JtJiLbfZdUeuadytXbe89OJ6HvaxmGUWp5h6WnNKSrNPgGwmUg7fdizjblX5600UVv2dMpe","stripe_account_country_code":"CA","setup_link":"https://www.sportsbettingtips.org/wp-admin/admin.php?page=tip-jar-wp&mpwpadmin1=welcome&mpwpadmin_lightbox=do_wizard_health_check","close_button_url":"https://www.sportsbettingtips.org/wp-content/plugins/tip-jar-wp//assets/images/closebtn.png"}