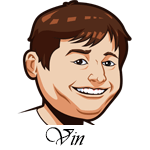 Follow @SBTSportBetting
[Get Exclusive Tips on our Patreon, Ad-Free
]
MLB Betting Tips for May 16th, 2022.
A nice win in NBA last night on Patreon that was nearly a win after just three quarters. I knew the Mavericks were going to score, but I had no idea it would be that. I'd rather have my team blow a 3-0 lead in the NBA Finals than lose like that in a Game 7. The Suns are right there with the Toronto Maple Leafs after that one.
Milwaukee was also eliminated yesterday behind another outstanding defensive showing from Boston. As a fan, that sucked for me. The Bucks should've just won the last game of the season and had homecourt for that series, not done the Ibaka trade, and not let Middleton get injured.

Both of my Finals picks are now eliminated so it's time to regroup. The Warriors are the betting favorite, but I think I might like the Boston/Miami winner more.
Anyway, this post is about baseball not basketball.
I got up early to look at yesterday's lines and there was absolutely nothing across the board. Today, there are five. I'd much rather have two per day or whatever, but that's just not how it goes.
We are now posting some of our betting tips exclusively on Patreon, as well as posting exclusive betting tips there. Here is what you get by supporting us on Patreon:
Exclusive betting tips. Not just the tips omitted from these posts, but Vin will also be posting EVERY MLB System play and tips for every NBA Playoff game on there, and Graeme will be doing various non-EPL soccer tips.
Ad-free experience.
Priority e-mails; receive the e-mails as soon as the tips are posted rather than hours later.
Feeling good about supporting two guys who have worked their butts off writing sports tips on here for free for over 10 years. We promise only to spend it on beer and wings at our local sports bars!
Click here to support us on Patreon. Thanks!

New York Yankees at Baltimore Orioles Betting Tips:
NYY – Luis Severino 4.08 ERA/3.80 FIP
BAL – Kyle Bradish 4.24 ERA/4.22 FIP
The Yankees offense is so hot right now and they are the only team left without double digit losses. I think that line holds here today with a favorable match-up against Baltimore.
Bet Horse Racing – +£21,565.98 profit on £25/pt staking. Click for more details.
(Advertisement but we have tested it out and have been quite impressed with it)
The homerun has cost Severino early, but his strikeout numbers are rising and he should continue to lower his ERA/FIP as the season goes on. Baltimore is a roughly average offense that I think he can do well against. (He did have one rough start against the Orioles earlier this season, but all the runs came after the fifth inning.)
Bradish has a high homerun rate which is all you need to know. The Yankees have hit more homeruns than any other team this season and I'd be shocked if they didn't hit one here.
Yankees -0.5 (-125)
Bet Horse Racing – +£21,565.98 profit on £25/pt staking. Click for more details.
(Advertisement but we have tested it out and have been quite impressed with it)
Seattle Mariners at Toronto Blue Jays Betting Tips:
SEA – Chris Flexen 4.24 ERA/4.60 FIP
TOR – Yusei Kikuchi 4.15 ERA/4.99 FIP


Atlanta Braves at Milwaukee Brewers Betting Tips:
ATL – Ian Anderson 4.20 ERA/4.97 FIP
MIL – Freddy Peralta 4.40 ERA/2.37 FIP
Anderson has struggled early and he gets a tough match-up today against a red hot Brewers offense. The Brewers have a 113 wRC+ against righties on the year and an insane 141 wRC+ over the past two weeks.

Freddy Peralta is one of the best strikeout pitchers in the game and he gets a nice match-up here against the Braves who have a league worst 25.9% strikeout rate. The Braves offense has some dangerous hitters, but they haven't put it all together just yet.
Milwaukee is at home and red hot with a good pitcher on the mound. This line is low all things considered.
Brewers First 5 Innings (-135)

Los Angeles Angels at Texas Rangers Betting Tips:
LAA – Noah Syndergaard 2.45 ERA/3.38 FIP
TEX – Jon Gray 5.51 ERA/4.33 FIP



Minnesota Twins at Oakland Athletics Betting Tips:
MIN – Chris Archer 4.43 ERA/6.24 FIP
OAK – Zach Logue 1.35 ERA/3.93 FIP
Archer's numbers aren't pretty, but he's actually been pretty consistent this year. He's gone roughly four innings and allowed two runs or less in five of his six starts this year. He got hit hard in his last start against Houston, but there is a vast difference between Houston and Oakland. The Athletics have just a 69 wRC+ against righties this season which is not nice, actually.
Bet Horse Racing – +£21,565.98 profit on £25/pt staking. Click for more details.
(Advertisement but we have tested it out and have been quite impressed with it)
Logue has been solid, but he's average across the board. The Twins have been very good against lefties this season with a 119 wRC+ thus far.
This bet looks solid as a F5 play, but I like it better over the long run as you can never be quite sure when the offense will strike.
Twins Moneyline (-121)

Follow @SBTSportBetting