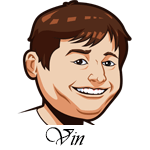 Follow @SBTSportBetting
[Get Exclusive Tips on our Patreon, Ad-Free
]
MLB tips for July 26th, 2022.
1-2-1 and a canceled bet last night.
The Brewers offense drives me nuts, just getting dominated by one of the worst starters in the league. The Dodgers had their opportunities, but didn't take advantage of them.
Six tips for tonight on Patreon, three are below.
Sign up today for Patreon and there will be no charge until August 1st. That gets you the rest of this month and all of next month for just $11.
We are now posting some of our betting tips exclusively on Patreon, as well as posting exclusive betting tips there. Here is what you get by supporting us on Patreon:
Exclusive betting tips. Not just the tips omitted from these posts, but Vin will also be posting EVERY MLB System play and Graeme does Golf, WNBA, Formula 1, and various non-EPL soccer tips.
Ad-free experience.
Priority e-mails; receive the e-mails as soon as the tips are posted rather than hours later.
Feeling good about supporting two guys who have worked their butts off writing sports tips on here for free for over 10 years. We promise only to spend it on beer and wings at our local sports bars!
Click here to support us on Patreon. Thanks!

Miami Marlins at Cincinnati Reds Betting Tips:
MIA – Pablo Lopez 3.14 ERA/3.75 FIP
CIN – Hunter Greene 5.78 ERA/5.43 FIP


Atlanta Braves at Philadelphia Phillies Betting Tips:
ATL – Spencer Strider 3.03 ERA/2.05 FIP
PHI – Aaron Nola 3.13 ERA/2.82 FIP
Strider has been the better pitcher this season and he's in great form right now. Over his past five starts he has a 2.36 ERA/1.48 FIP with a huge strikeout rate. The Phillies offense has been cold of late as well with a 75 wRC+ over the last two weeks.
The Braves have a 104 wRC+ against righties and are one of the more powerful teams in the league. I respect Nola, but they will get to him or the bullpen eventually.
Braves Moneyline (-118)

San Diego Padres at Detroit Tigers Betting Tips:
SDP – Mike Clevinger 3.50 ERA/3.84 FIP
DET – Garrett Hill 5.63 ERA/5.69 FIP


Bet Horse Racing – +£21,565.98 profit on £25/pt staking. Click for more details.
(Advertisement but we have tested it out and have been quite impressed with it)
Los Angeles Angels at Kansas City Royals Betting Tips:
LAA – Jose Suarez 5.60 ERA/5.26 FIP
KCR – Angel Zerpa 4.76 ERA/4.35 FIP (Projection)
The Angels have an 85 wRC+ against lefties on the season. That number never fails to surprise me considering some of the talent in this lineup. They have been one of the coldest offenses around with a 68 wRC+ over the L14 and a 70 wRC+ over the last thirty days.
The Royals have been just the opposite with a 111 wRC+ over the past two weeks and 110 wRC+ over the L30. They hit lefties well with a 106 wRC+ and I think Suarez is hittable.
Zerpa doesn't have much of a sample size and the projections aren't all that exciting, but the Angels have struggled so much of late that he's worth a shot.
Royals First 5 Innings (-123)

Minnesota Twins at Milwaukee Brewers Betting Tips:
MIN – Dylan Bundy 4.71 ERA/4.08 FIP
MIL – Ethan Small 4.59 ERA/4.46 FIP (Projection)


San Francisco Giants at Arizona Diamondbacks Betting Tips:
SFG – Carlos Rodon 2.95 ERA/2.24 FIP
ARI – Tyler Gilbert 5.34 ERA/5.93 FIP
My one regret of last night is not flipping sides when the pitchers were changed last night. Kelly looked good and he dominated last night.
We finally get Gilbert here and the same is true as yesterday. He's not good and the Giants kill lefties.
Rodon has been hit by some bad BABIP of late, but he still has a 3.60 ERA/1.99 FIP over his past five starts. Huge strikeouts and low homeruns, we have to stick with that. The Diamondbacks are a below offense against lefties with a 93 wRC+.
Giants -0.5 First 5 Innings (-130)

Follow @SBTSportBetting