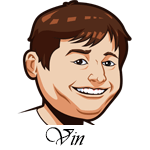 Follow @SBTSportBetting
[Get Exclusive Tips on our Patreon, Ad-Free
]
Three NBA Playoffs tips for April 21st, 2022.
1-2 last night on Patreon. 22-16 for the month of April.
I also went 3-1 in MLB last night on Patreon. We are posting daily tips for the MLB season and NBA Playoffs on Patreon. You can sign-up for just $11 per month. If you sign up now there is no charge until May 1st.
We are now posting some of our betting tips exclusively on Patreon, as well as posting exclusive betting tips there. Here is what you get by supporting us on Patreon:
Free Access: Sign up today for free access for the rest of
the month. You won't get billed until the 1st of May.
Exclusive betting tips. Not just the tips omitted from these posts,
but Vin will also be posting EVERY MLB System play and
tips for every NBA Playoff game on there, and Graeme
will be doing various non-EPL soccer tips.
Ad-free experience.
Priority e-mails; receive the e-mails as soon as the tips are posted
rather than hours later.
Feeling good about supporting two guys who have worked their butts
off writing sports tips on here for free for over 10 years. We promise
only to spend it on beer and wings at our local sports bars!
Click here to support us on Patreon. Thanks!
Bet Horse Racing – +£21,565.98 profit on £25/pt staking. Click for more details.
(Advertisement but we have tested it out and have been quite impressed with it)
The Bucks let us down again as they lost outright to the Bulls. This game was absolutely cursed (by Aaron Rodgers) for the Bucks. Bobby Portis went out in the first quarter and didn't return then Khris Middleton went down with an MCL sprain. I don't doubt them for this series, but their Finals chances are now in the toilet as this team has no wing depth. That Serge Ibaka trade is looking very questionable in retrospect.

We also lost taking the Nets. Brooklyn led the entire game, but completely fell apart in the fourth quarter. The Celtics defense locked in and their offense erupted for +12 fourth quarter to cost us the cover. Brooklyn just can't get stops on defense when it matters and need Irving and Durant to both be on in order to win. Neither one were really at their best here with both shooting below 31%. The Celtics defense is no joke and it's between them and Miami for the Finals if Middleton is out for an extended period.

The Sixers gave us the win last night with an outstanding comeback performance. Toronto started hot, but Philly stormed back to force overtime. An all-time highlight shot from Joel Embiid with almost no time left on the clock did the Raptors in and got us the cover, barely.

Memphis Grizzlies at Minnesota Timberwolves Betting Tips:
The Wolves shocked everyone in game one, but Memphis re-established themselves in game two. Now, this series moves to Minnesota where the crowd is sure to be hot.

I still believe what I've been saying all along about this series and that Memphis is the much better team. They made the adjustments that they needed to in the last game and Minnesota doesn't have the depth to do something similar.
More minutes for Jared Vanderbilt or Malik Beasley would be a disaster on defense. I just don't see the scenario where they can outplay Memphis unless they shoot the lights out like they did in game one.
The last game was Memphis showing who they are. This is the game they make a statement.
Pick: Memphis -2
Bet Horse Racing – +£21,565.98 profit on £25/pt staking. Click for more details.
(Advertisement but we have tested it out and have been quite impressed with it)
Dallas Mavericks at Utah Jazz Betting Tips:
The Jazz were a -5.5 favorite on the road last game, but are now a -6.5 favorite at home. That's not a good sign as the sportsbook belief in them is seemingly going down.

Part of that is the status of Luka Doncic. He's listed as questionable for this one, but will be a game time decision. He's dealing with a calf injury, but based on his soccer skills that calf is looking fine. I don't know if Dallas would do it, but a Steph Curry-like workload would really benefit this team here.
Whether he plays or not, I do not trust the Utah Jazz. They have blown so many leads over the past month and were -10 in the fourth quarter of game two. I don't trust them to hold a big lead and seven points seems like a lot of points, especially with a chance that Luka comes back. The Mavs are winning this series.
Pick: Mavericks +6.5

Golden State Warriors at Denver Nuggets

Follow @SBTSportBetting